Kiln-Dried Firewood
Kiln Dried wood is heated to reduce moisture content and remove any pests in the firewood. Our Kiln-Dried firewood meets the Florida Department of Agriculture 5B-65 requirements. All Kiln-Dried products are available by the Pallet, or by the Bag,
Types of wood we carry: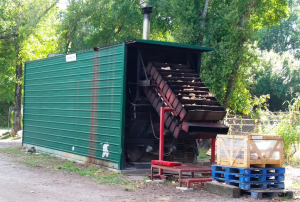 Oak – Red, White, Live, BlackJack
Hickory
Pecan
Mesquite
Cherry
Apple
Sugar Maple
Seasoned Firewood
Seasoned firewood is cut, split and naturally aged to reduce moisture content. Seasoning helps the wood to burn longer and with more heat. Seasoned firewood is best for home fireplaces, outdoor fire pits, camping, Pizza Ovens. Our firewood is Locally-Sourced in Central Florida. Firewood from Central Florida tends to be more dense due to year-round growth of trees.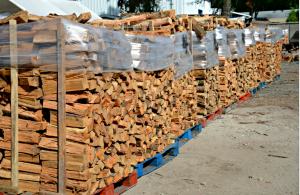 Smoking Wood Chunks
Chunks available by the pound in Pecan, Sugar Maple, Mesquite, Apple, Cherry. Split with our customers in mind in chunks sized right for your Big Green Eggs and Smokers!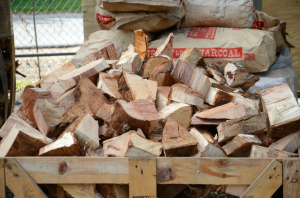 Charcoal
Black Dog is an exclusive distributor of Mali Natural Lump Charcoal.  Mali's has been selling charcoal and grilling woods to the retail and food industry since 1932. They offer exceptional customer service, quality, and a variety of products. Over the years, they have kept pace with the changing tastes and needs of our customers while maintaining our standards of service. We are proud to partner with Mali's. We carry:
Gourmet Hardwood Charcoal in 20 lb Bags