Black Dog Supplies All Your BBQ Needs
Smoking Wood
We have Oak, Kiln-dried Oak, Cherry, Pecan, and Hickory by the Large Pallet, Eco Pallet, or bag/bundle. For your flavoring needs in your smoker, we also stock chunks of Oak, Apple (seasonal), Hickory, Mesquite, Cherry, Sugar Maple (seasonal), and Pecan. We can help you smoke your best meat to date!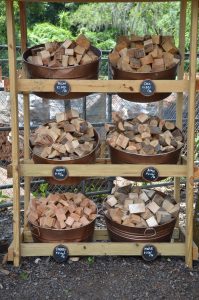 Charcoal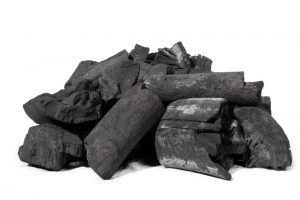 We carry FOGO, Kebroak, and Mali's All Natural Gourmet Lump Charcoal.
Why only hard lump natural? Less smoke and less ash. Small pieces of traditional charcoal are soaked in accelerant. They burn quickly producing copious amount of debris in our air and grills. Hard Lump pieces burn longer and cleaner, which is much better when cleaning out after many cooks and for your bottom line. While initially it may cost more to buy a bag of hard lump, you will need less overall. If you haven't given Hard Lump a try, grab a bag from us!
                                                                     
Shop where the Pro's Go! We supply and sponsor your favorite BBQ restaurants and Pitmasters !
We are proud to be sponsoring Pig-Chicka-Cow-Cow  an amazing BBQ team hailing from Apopka, FL.
They have been burning down the FBA Events this year exclusively using Mali's Natural Lump Charcoal and our Smoking Wood products.