Shop where the Pro's Go! We supply and sponsor your favorite BBQ teams!
We have Seasoned Oak, Pecan, and Hickory by the pallet or bag.  We also stock wood chips and chunks in Apple, Hickory, Mesquite, Cherry, Sugar Maple, and Pecan for your flavoring needs in your Big Green Egg.
We carry Pecan, Hickory, Cherry, Apple, Sugar Maple, Mesquite, Oak (Red, White, Live, & BlackJack) in Sticks and Chunks.  By the bag or by the pound – we can help you smoke the best meat to date! We also stock premium natural hardwood lump charcoal.
Are you a Competition BBQ Team or do you cater?  Let us know if you would like us to help you make your events easy! We build custom pallets and deliver to your home or business! Call us for more details! 813-920-4445.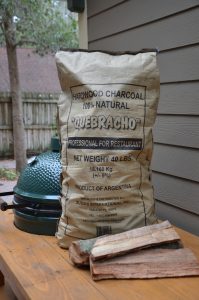 Come By and Say Hello or Schedule your delivery today!
Seasoned Oak, Pecan, Cherry, Apple, Sugar Maple, Mesquite, and Hickory
Available on Pallet or by the Bag, Chunks by the pound
Split to Your Specifications
Compliant with Florida DACS 5B-65
FOGO Premium Charcoal and Mali's Charcoal
Delivery Available
We are proud to be sponsoring Pig-Chicka-Cow-Cow an amazing BBQ team hailing from Apopka, FL . They have been burning down the FBA Events this year exclusively using Mali's Natural Lump Charcoal.